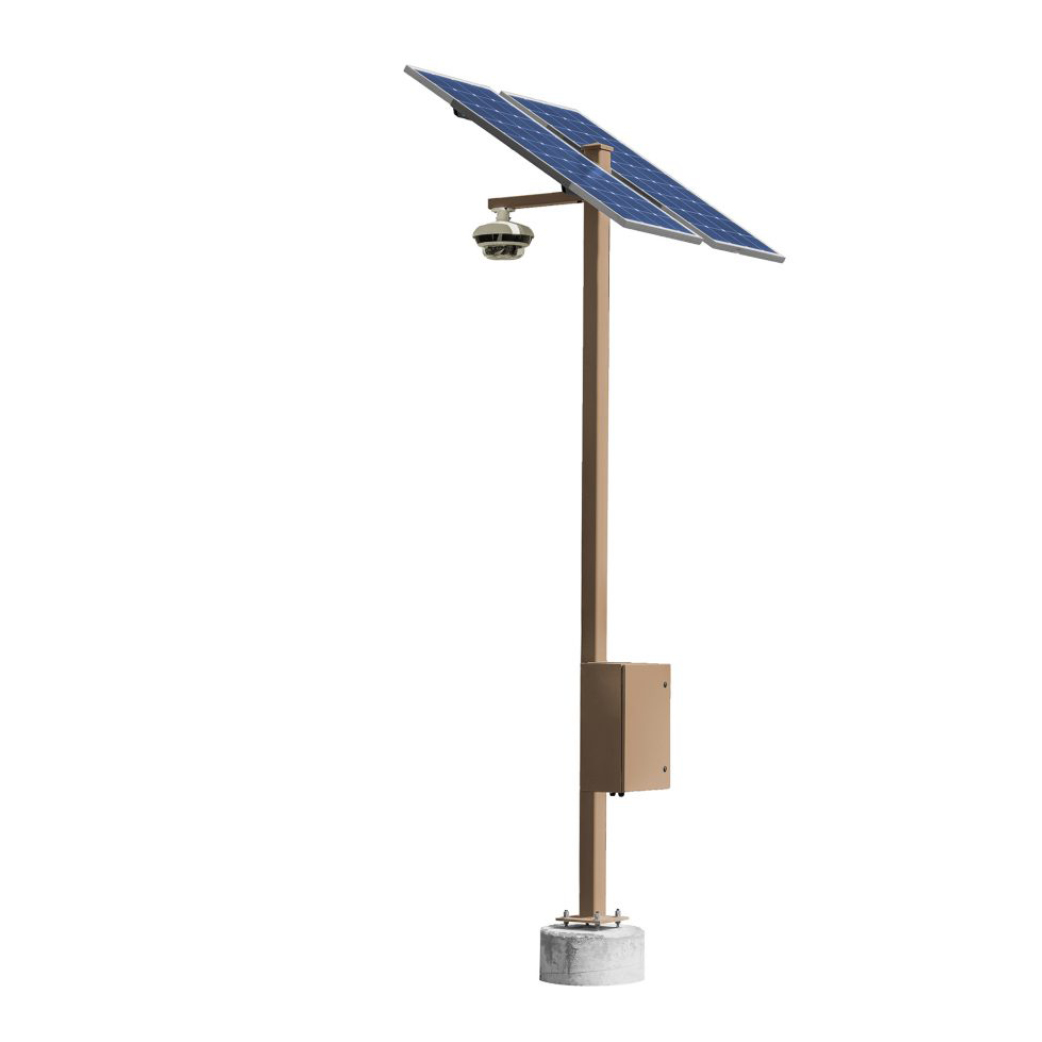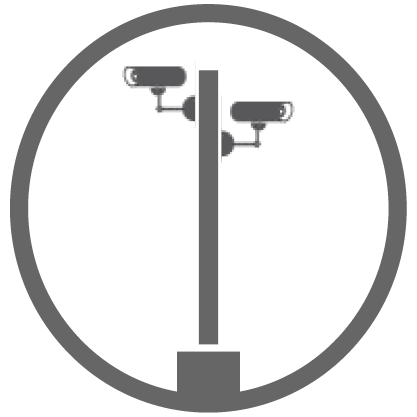 Permanent Security Surveillance Monitoring Systems
GuardVision MAXX provides custom, permanent security surveillance monitoring solutions for businesses in Houston. Self-contained video surveillance units provide safety and durability for locations such as parks, car dealerships, neighborhood entrances or any site needing permanent security equipment. Our MAXX security surveillance systems are custom built to all specifications and then professionally installed locally in Houston, TX. We can also ship to customers outside our service area and arrange for professional installers.
These proven video surveillance units offer up to 360 degrees of coverage, and can be configured to meet unique customer requirements. The systems can be AC powered or solar powered. Multiple units can be linked for greater coverage, and they are fully engineered in-house with custom painted footings and poles. Once installed, customers can take advantage of our 24/7 virtual video surveillance services and customize their needs even further with access control systems.
Affordable, Permanent Security Surveillance Monitoring Systems
Our MAXX Permanent Security Surveillance Monitoring units provide the best custom virtual security for numerous industries and outdoor applications, including: Car Dealerships, Car Rental Facilities, Parking Lots, Warehouses, New Home Developments, Oil Field, Drill, & Equipment Sites, Retail Stores/Shopping Centers, Industrial Sites, Manufacturing Companies, Equipment Rental Facilities, Recycling Facilities
Aesthetically Pleasing Design

Wirelessly Linked

AC or Solar Powered

14 ft Steel Pole

Available for Purchase
Customizable Camera Options 

Self Contained Security Unit

NEMA Rated, Steel Hinged Box

Custom "Green" Solutions
GuardVision Virtual Security Services
GuardVision is the best commercial security and surveillance company for security cameras in Houston, Texas. Whether you're an international corporation, or a local, Houston based small business, our job is to keep your company, your assets and your people safe. Our fully customizable range of services ranges from mobile security to access control systems to 24/7 live monitoring to suit any virtual security needs.